Koehler Named 3rd Most Conservative Legislator for 2022
The Center for Legislative Accountability (CPAC) has name Kyle Koehler the 3rd most conservative legislator for the most recent legislative year (2022).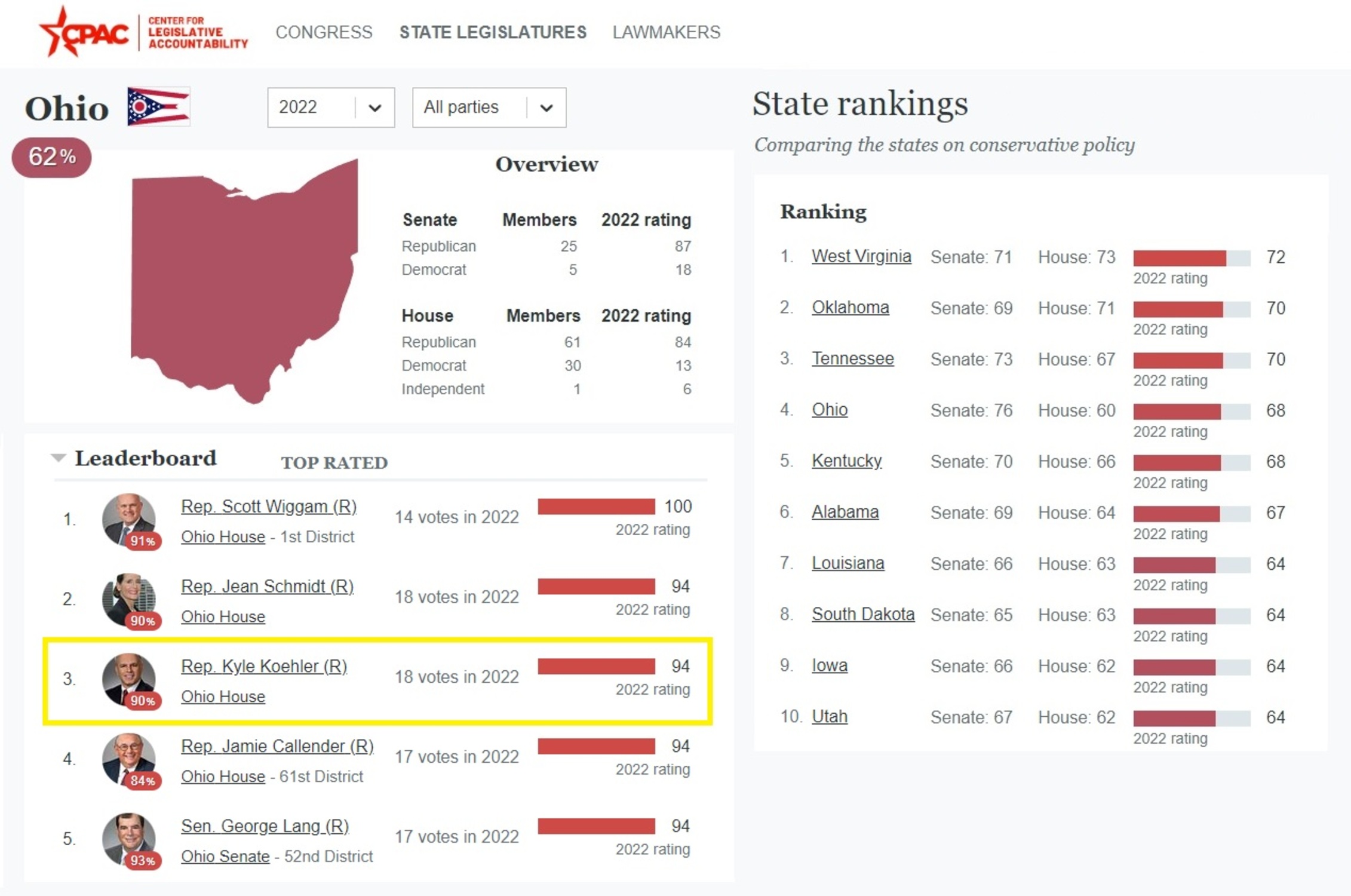 CPAC looks at voting records for entire legislative careers. Representative Koehler was term-limited at the end of 2022. He was informed just this week that he was ranked 3rd out of 132 legislators that voted in the final year of the 134th General Assembly in Ohio (2022).
Ohio was ranked 6th out of all 50 states in the Union.