Breaking: Cleveland.com article by Brent Larkin on Ryan Smith, David Greenspan and Kyle Koehler entitled: "The Three Who Stood Up to Larry Householder"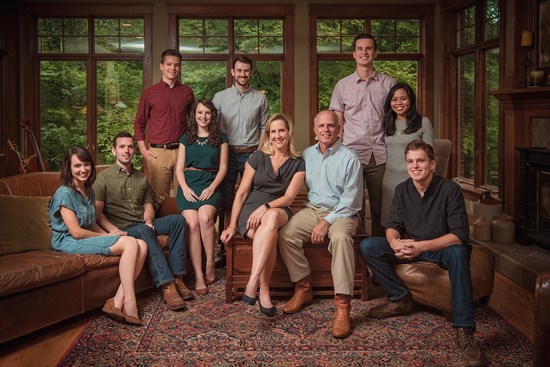 After serving for eight years in the Ohio House of Representatives, Kyle Koehler is officially running for the Republican nomination for the State Senate in 2024 to replace his friend and term-limited State Senator, Bob Hackett. Having fought for conservative issues in the Ohio House from 2015-2022, Koehler has the ability, experience and integrity to continue his fight for lower taxes, smaller government and allowing Ohioans to take responsibility for themselves instead of relying on Government. He did it before... he will do it again!
Click here for: Kyle Koehler's Legislative Summary Please review this website to see if you agree with where he stand on the issues.
Kyle Koehler took on Payday Lenders in Ohio AND WON...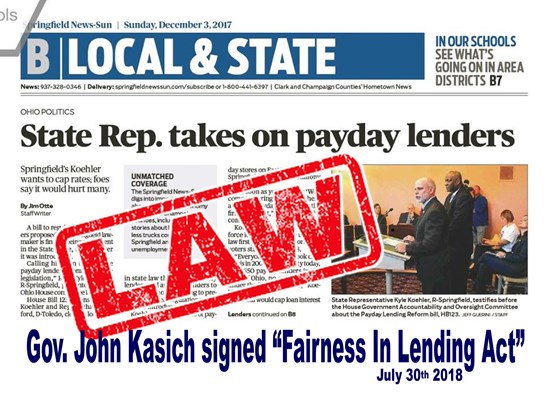 KYLE KOEHLER CALLS FOR REPEAL OF NUCLEAR BAILOUT AND NEW LEADERSHIP IN THE OHIO HOUSE...
He voted AGAINST the bailout to begin with and stands by that vote!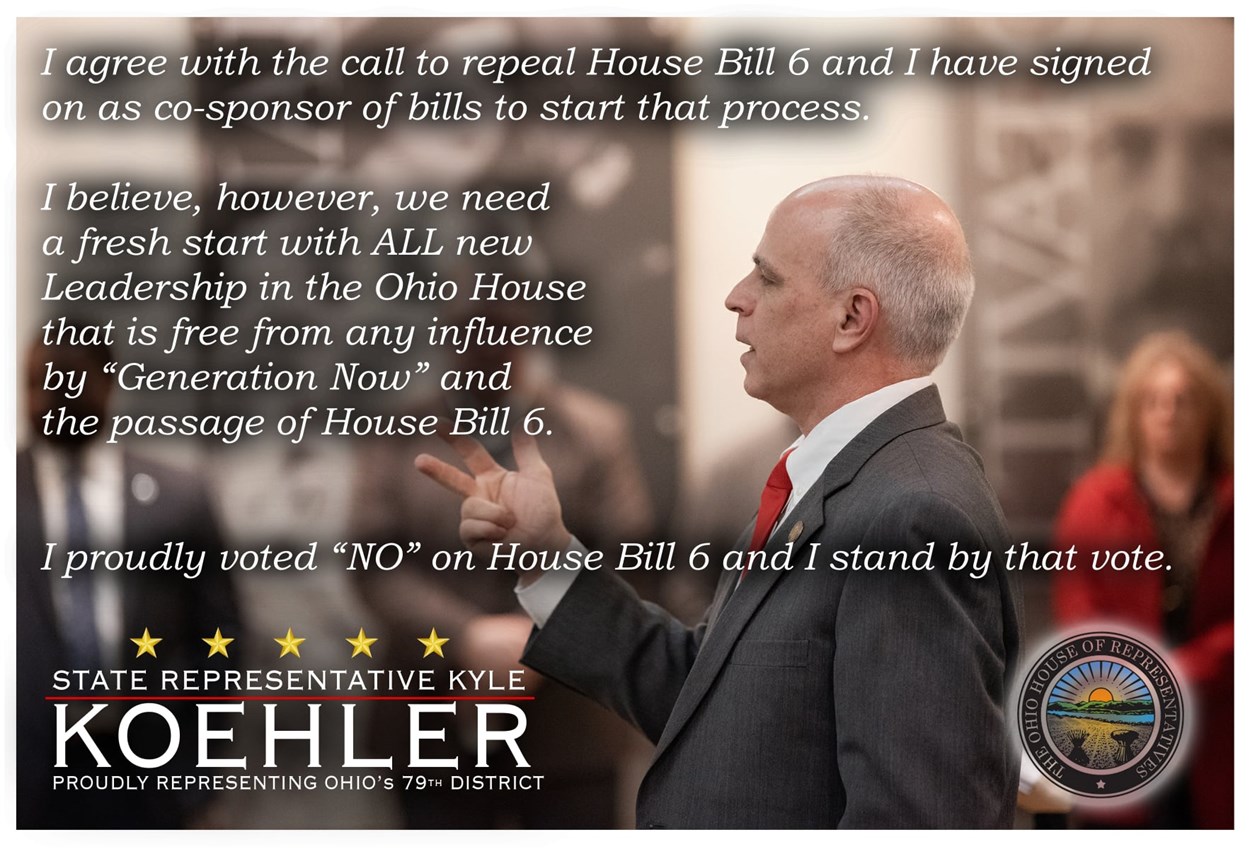 LISTEN TO WHAT OTHERS ARE SAYING ABOUT KYLE KOEHLER...
State Rep. Kyle Koehler's Payday Lending Bill Passes Out of Senate
We've Come A Long Way Since October 2017
More Jobs - Lower Taxes - Smaller Government