Announcement of Candidacy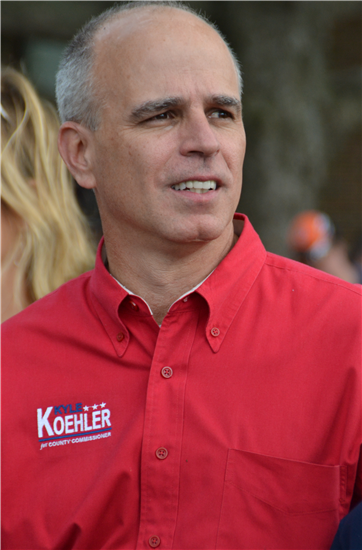 *** FOR IMMEDIATE RELEASE ***
JUNE 14th 2013
Kyle Koehler announces his run for Ohio House of Representatives to represent the 79th.
Following encouragement from his friends and supporters, Kyle Koehler has submitted the paperwork necessary to start pursuing a run for the Republican Nomination for the Ohio House Seat representing the 70th District. The seat will be an open seat in 2014 due to term limits.
Koehler stated: "Many of my supporters have encouraged me to run for the open seat in 2014. My message for smaller and less intrusive government is resonating now more than ever with voters around Clark County and in the 79th District. I look forward to bringing that message along with a call for lower taxes and less regulation to the voters in 2014."
Kyle Koehler is a Vice President and part owner of K.K. Tool Co. Inc. in downtown Springfield. His family run business celebrated its 40th anniversary in 2012. Kyle is a father of five and has been married to Kathrin (Eimer) Koehler for 25 years. He is a graduate of Wright State University with a degree in Computer Science.
*** FOR IMMEDIATE RELEASE ***