Kyle Koehler receives Ohio Right To Life Endorsement
OHIO RIGHT TO LIFE
ENDORSES KYLE KOEHLER FOR OHIO HOUSE 79th District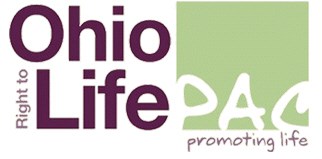 Citizens to Elect Kyle Koehler is pleased to announce today that Kyle Koehler has been endorsed by Ohio Right To Life -PAC.
Founded in 1967, Ohio Right to Life, with more than 45 local chapters, is Ohio's oldest and largest grassroots pro-life organization. Recognized as the flagship of the pro-life movement in Ohio, ORTL works through legislation and education to promote and defend innocent human life from conception to natural death.
In their endorsement announcement on Monday, ORTL stated: "The task of building a pro-life culture will require many people with diverse backgrounds, and our PAC primary endorsements today will aide these efforts," said Mike Gonidakis. "We will continue to invite into our tent every Ohioan who honors the most basic and universal human right: the right to life."
"The PAC urges our churches and like-minded state and local organizations to support these candidates. The ORTL PAC looks forward to working tirelessly in each district to ensure pro-life victory on May 6, 2014."