Overwhelming Support of Local Republican Party for Candidate Kyle Koehler
Kyle Koehler announced that before deciding to run for State Representative in the 79th District he ask two important groups of people. "First I asked my family. Upon their approval, I asked the members of the local Republican Party. I asked members of both the Central and Executive Committees.", Koehler stated.
As a result, Citizens To Elect Kyle Koehler is pleased to announce overwhelming support from the committees with thirty-nine members signing the following petition of support.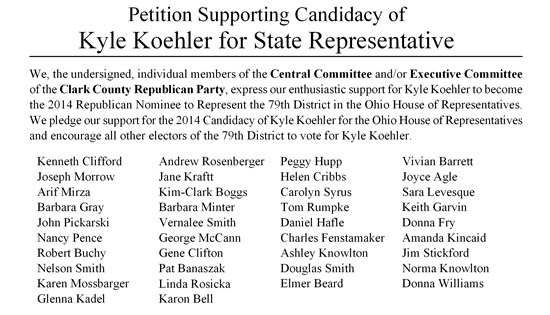 "I want to personally thank the members of the Central and Executive Committees for their support. I am encouraged by their enthusiastic support of my candidacy for the 79th District", Koehler responded.