US Congressman Jim Jordan Endorses Kyle Koehler
**** For IMMEDIATE RELEASE **** December 5th, 2013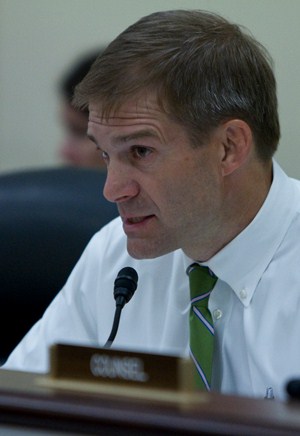 United States Congressman Jim Jordan (R-OH 4th District) Endorses Kyle Koehler for the 79th Ohio House District.
U.S. Congressman Jim Jordan (R-Urbana) has released the following statement in support of Kyle Koehler, candidate for the 79th Ohio House District:

"I know that the residents of Springfield and Clark County can count on Kyle Koehler to work hard for them at the Ohio Statehouse. Kyle Koehler has real world experience in creating jobs in the private sector. He has the values, the work ethic, and the experience to help our local economy create the jobs that families need. Please join me in supporting Kyle Koehler for State Representative."
The Ohio House seat for the 79th District, which is currently held by Representative Ross McGregor (R-Springfield), will be open in 2015 due to term limits.
Koehler responded, "I am encouraged by the endorsement of Congressman Jordan. He is a strong conservative who stands on principle and fights for those he represents in Congress. I look forward to working just as hard at the state level to represent the voters of Ohio's 79th District. We need to restore prosperity to Ohio. I believe lowering taxes and reducing the size of government will allow private businesses to create the jobs that Ohioans are looking for. I will work hard to do just that."
Kyle Koehler is a vice president of the K.K. Tool Co. in Springfield. He has been married for 25 years to Kathrin (Eimer) Koehler and they have five children (ages 12-20). They are lifelong residents of Springfield and Clark County.